09 June 2020
|
In the second instalment of a two-part series, Mickey Mayhew considers portrayals of Mary
From when she appeared onscreen in 1895 - when 'she' was actually 'he' - there have been many differing depictions of Mary Queen of Scots. These versions of Mary are also social documents, on how women are depicted onscreen, how LGBT and ethnic minority characters are treated, and so on.
They also mirror more focused thinking in regard to various aspects of Mary's life as authored in biographies and other historical works, and how arguments between various sources oscillate; what might seem the authoritative take in one generation may be rendered almost obsolete by a discovery in the next.
Mary Queen of Scots on screen from 1971
The following chronology offers as complete as possible a timeline of the various appearances of Mary Queen of Scots onscreen, from short, experimental pieces through to cameos in TV dramas, to headlining her own series and of course the motion pictures.
Elizabeth R (TV series; 1971)
Elizabeth R had Vivian Pickles as Mary – Mary cameos in episode two and is the focus of episode four, 'Horrible Conspiracies', set during the Babington Plot, set at Chartley Manor; Hamilton Dyce plays a suitably sadistic Amyas Paulet, and Glenda Jackson won an Emmy playing Elizabeth I.
The whole thing may appear stagey to a modern audience - this was the default setting for BBC period drama circa the 1970s - but it can't be faulted for historical accuracy. It also features perhaps the only onscreen appearance of Richard Topcliffe, Elizabeth's sadistic priest hunter, played here by the slightly less than sinister Brian Wilde ('Foggy' from 'Last of the Summer Wine').
Mary Queen of Scots (1971)
Mary Queen of Scots with Vanessa Redgrave as Mary – Glenda Jackson reprised her role as Elizabeth I to co-star in this epic drama. The meeting of the two queens isn't as sleek as in 'Mary of Scotland', and Nigel Davenport is a less dishy Bothwell but it's still a classic.
Some of the locations were authentic, if chronologically inaccurate; Bothwell's Hermitage was used as the location where Mary gave birth to her son, James. Mercifully, she also manages to see out the nineteen years of captivity in more than just the one room. The film received several Golden Globe nominations.
A traveller in time (TV series; 1978)
A TV series with Heather Chasen as Mary – adapted from Alison Uttley's book and set around the Babington home of Dethick Manor Farm, concerning Anthony Babington's plan to free Mary from nearby Wingfield Manor. Babington also has to contest with a girl who has apparently travelled back in time because of her affinity to the tragic queen. There isn't much for Mary to do other than wait to be rescued by actress Sophie Thompson (sister of Emma).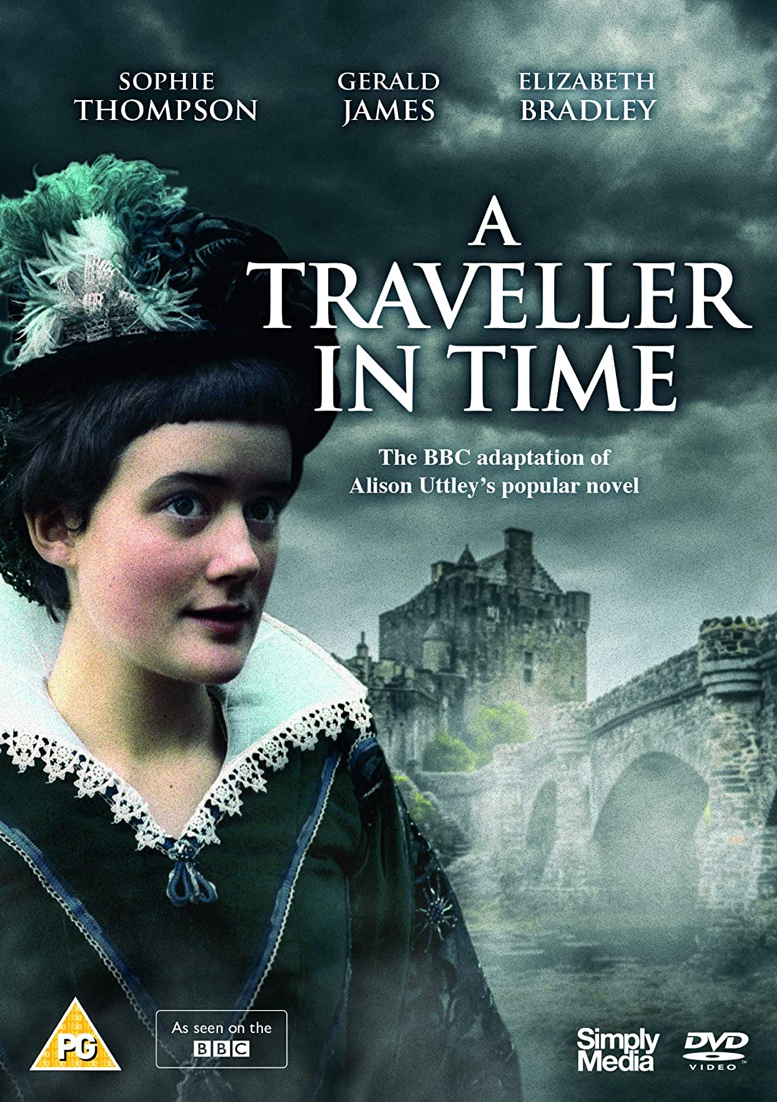 Because the book offered a very romanticised version of Mary, the series follows suit, meaning Elizabeth ends up as little more than an offscreen bogeyman; Mary is the archetypal beautiful queen trapped in a tower by a jealous relative, just waiting for all manner of dashing - Babington - suitors to rescue her.
Gunpowder, treason and plot (TV series; 2004)
TV series with Clemence Poesy as Mary; Poesy makes for a rather gobby, moody Mary but her relationship with Kevin McKidd's Bothwell has a touch of plausibility.
Any drama covering their relationship is bound to be problematic based on which side of the fence the source material stands; this drama leans more toward their union being very much consensual and fiery, whereas in the 2018 movie Bothwell is the scheming aggressor.
Elizabeth I (TV series; 2005)
Another series, this time with Barbara Flynn as Mary – Mary later in her captivity and with another imagined meeting with Elizabeth; her execution is played out in graphic detail, right down to the executioner's botched job.
Content continues after advertisements
Flynn plays Mary with a French accent, something that has always divided opinion, given that reports – at least when Mary was captive in England (at Tutbury Castle) – reported she spoke with '…a pretty Scottish accent'.
The Virgin Queen (TV series; 2005)
This TV outing had Charlotte Winner as Mary – not much onscreen Mary to be had, but rather more a cameo from Charlotte Winner; Anne-Marie Duff is far more watchable as a decidedly earthy Elizabeth I. In truth, any series that has Elizabeth I as a focal point will not bode well for Mary Stuart.
Elizabeth – The Golden Age (2007)
Elizabeth – The Golden Age has Samantha Morton as Mary – she might look young for Fotheringay, but Morton might be the best onscreen Mary yet; she has the '…pretty Scottish accent', not to mention the curling auburn hair anda great line in Elizabeth Tudor put-downs. Her gowns aren't particularly accurate, nor are those of her vaguely malevolent ladies-in-waiting.
However, the execution scene is marvellously recreated. Eilean Donan Castle in Scotland stands in for Fotheringay Castle, and the Babington plotters also appear. The film has attracted complaints for the fact that the depiction of Mary was considered 'anti-Catholic'.
Mary Queen of Scots (2013)
A film with Camille Rutherford as Mary – this one didn't see a general release as such. The film offers a fairly typical - albeit bleak - portrayal of Mary's life, with a confusing narrative and an understated performance by the lead. It was based on Stephan Zweig's 1935 biography.
Reign (TV series; 2013 - 2017)
Reign has Adelaide Kane as Mary – a teen drama following Mary's life in France; take this one with a far larger dose of scepticism than its unofficial predecessor 'The Tudors'. For starters, the Four Marys are replaced by a quartet of girl band wannabes called 'Kenna, Aylee, Lola, and Greer'. Megan Follows plays a scenery-chewing Catherine de Medici. After spending an inordinately long time concentrating on mainly fictitious events, the series does eventually move to Scotland.
Reign was probably about as close to Love Island as Mary and her ladies-in-waiting were ever likely to get.
Mary Queen of Scots (2018)
This 2018 movie had Saoirse Ronan as Mary - Mary's story reimagined for a discerning, hyper-politically correct 21st-century audience and based - loosely - on John Guy's biography. Ronan is good, but Margot Robbie's sympathetic Elizabeth Tudor excels, particularly that scene with the foal representing the child she knows she'll never have. Hatfield House stands in for one of Elizabeth's London palaces, alongside a good depiction of Dunbar Castle for when Mary in her post-Darnley phase.
The film includes yet another imagined meeting with Elizabeth, this one conducted rather artfully in what appears to be a rural laundry. The entirety of Mary's time as a prisoner in England is again skimmed over in moments, with the film ending - of course - with the complimentary execution scene.
For part I of this article, click here.
'Mickey Mayhew is a lifelong Londoner. His PhD on the cult surrounding tragic queens Anne Boleyn and Mary Queen of Scots has now been satisfactorily completed and is due for publication next year. He was co-author on three books relating to Jack the Ripper and his first non-fiction work, The Little Book of Mary Queen of Scots, was published in January 2015 by The History Press; 'I Love the Tudors' followed soon after.'
Subscribe to History Scotland magazine today and receive your first 2 issues for just £2! Enjoy Scottish history at home and have your magazine delivered straight to your door while saving money. Click here to claim this offer.
Content continues after advertisement