29 December 2020
|
Watercolours collected by Queen Victoria and Prince Albert, an evocative record of their public and private lives together, will go on display at The Queen's Gallery, Palace of Holyroodhouse, Edinburgh, in 2021.
Throughout their marriage Victoria and Albert were passionate patrons of watercolour painting, and formed a collection of thousands of works. Victoria & Albert: Our Lives in Watercolour will feature 80 of their treasured watercolours, including several by Scottish artists, some of which will be on display in Scotland for the first time.
The watercolours the Queen and her consort acquired together captured moments of significance, from the christenings and birthday parties of the royal children to glittering court balls, views of the cities and landscapes they saw on their travels at home and abroad, and records of the places they lived.
Victoria and Albert undertook frequent travels around the British Isles and commissioned artists to depict the places they visited. Early in their married life, the couple developed a deep affection for Scotland. A watercolour by William Leighton Leitch (below) depicting the royal yacht sailing into Granton Pier, on display for the first time, emphasises the warm welcome Victoria and Albert received when they arrived in Edinburgh for their first tour of Scotland in 1842.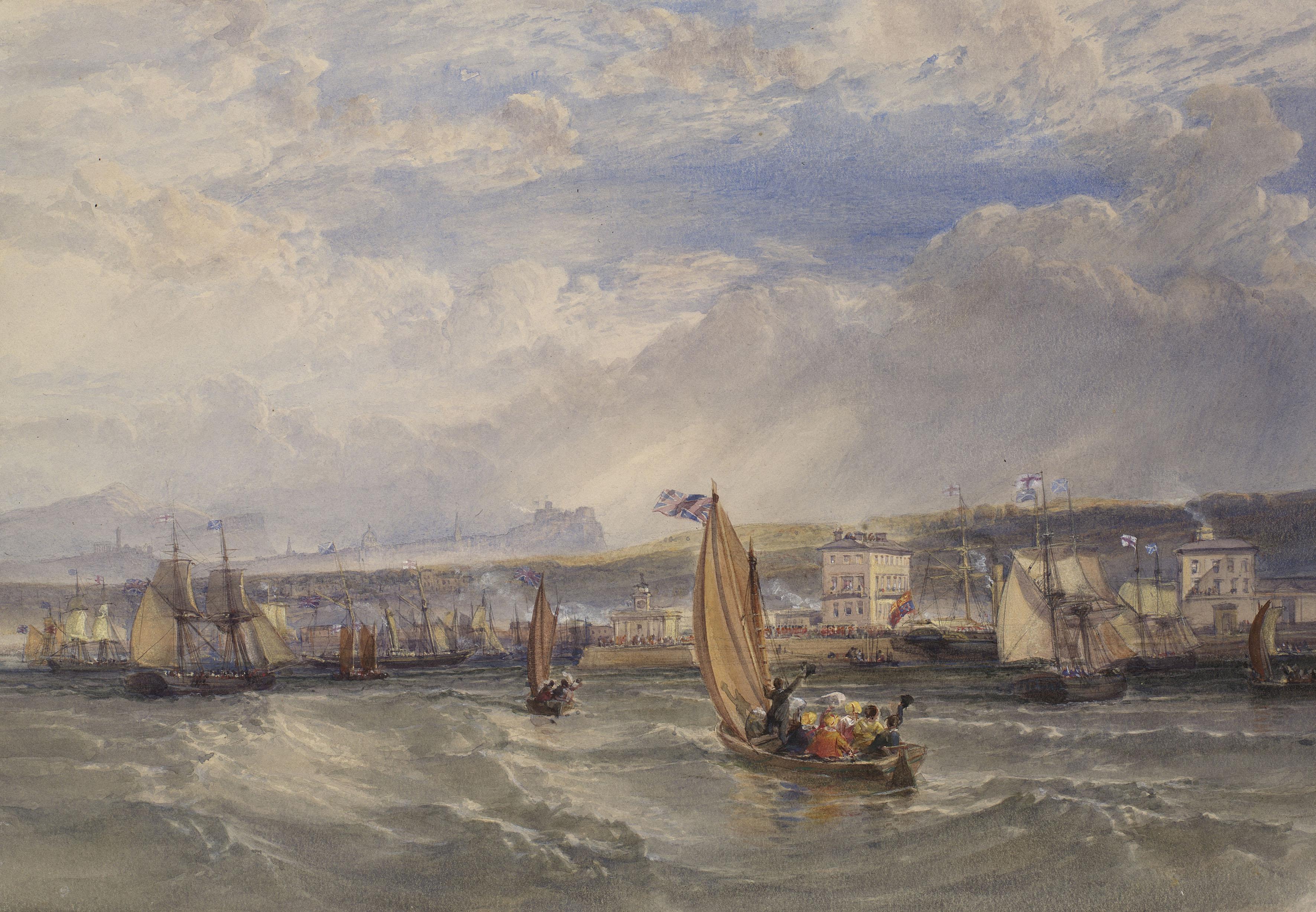 William Leighton Leitch, Queen Victoria landing at Granton Pier, 1844
Victoria wrote afterwards that 'Edinburgh made a great impression upon us; it is quite beautiful & totally unlike anything I have seen'. Between official engagements they enjoyed visiting landmarks in the city such as Arthur's Seat and Rosslyn Chapel.
QUICK LINK: A history of Holyrood Palace
A highlight of the exhibition is an atmospheric watercolour (pictured top) showing Edinburgh at sunset by the Dunfermline-born painter Waller Hugh Paton. Victoria commissioned Paton to capture the view she enjoyed on her approach to the Palace of Holyroodhouse from the railway station, looking west over St Margaret's Loch and Holyrood Park, with Calton Hill and the National Monument in the distance.
Exhibition details
Victoria & Albert: Our Lives in Watercolour is at The Queen's Gallery, Palace of Holyroodhouse, 5 March to 5 September 2021.
Want to join History Scotland? Click

here

for our best subscription deals
(images Royal Collection Trust/© Her Majesty Queen Elizabeth II 2020)