20 May 2020
|
The University of the Highlands and Islands has awarded Dr David Worthington the title of Professor of History, for 'his remarkable research, teaching and exceptional leadership qualities'.
Since becoming the Head of the Centre of History in 2011, Professor Worthington, who grew up in Forres, has led a high-performing research and teaching team and shown commitment to ensuring the curriculum portfolio is current and research-led.
The Centre, which is physically located in Dornoch, has been using online teaching as part of a blended learning strategy for 13 years, attracting an increasing number of students to study with them. David has taught on over 25 history modules and has ambitions to grow this teaching approach, bringing education directly into local communities.
Speaking about his award, Professor Worthington said: "I am proud to receive the award and I also see it as a chance to highlight the Centre for History, as it grows its role in, for example, the field of public history in Scotland.
"Public history involves university-based historians working closely with the broader world of people and organisations out there who engage with the past, and all those who present history and heritage to a wide audience.
"History is a vital and accessible subject, and we need to work together with, and alongside, all communities for whom it is important. In the current COVID-19 situation this is more crucial than ever as we look to history to inform the present and the future."
Public outreach
David's pioneering approach has led the centre to work more with the public, and his passion to inspire creative collaborative projects has informed his recent published works. These include exploring the cultural memory of Scottish emigrants in late medieval and early-modern Poland, coastal history, and the arrival of sugar in the Highlands and Islands.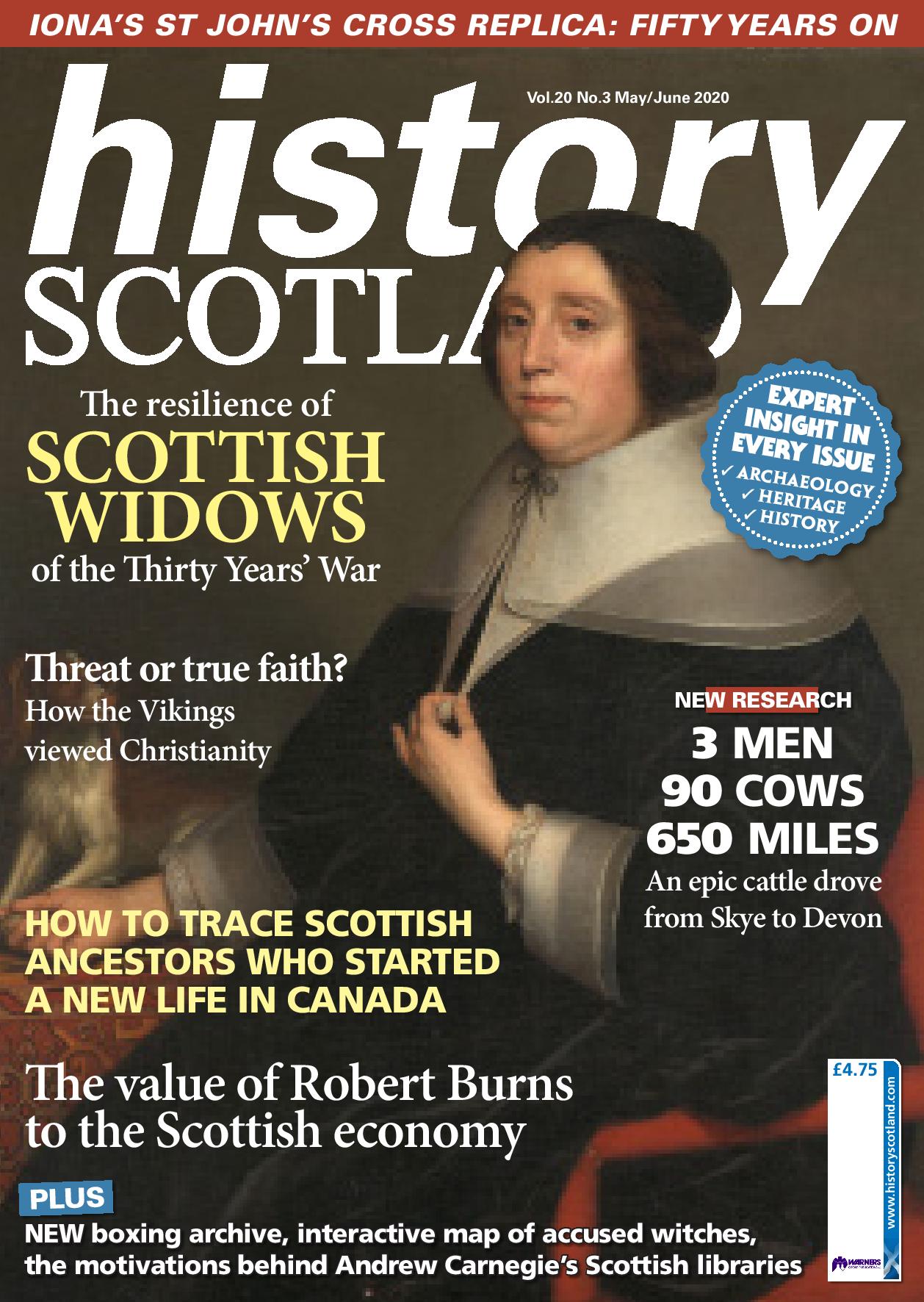 Subscribe to History Scotland magazine today and receive your first 2 issues for just £2! Enjoy Scottish history at home and have your magazine delivered straight to your door while saving money. Click here to claim this offer.
Report and images courtesy University of the Highlands & Islands.