08 June 2020
|
John Buchan's novel The Thirty-Nine Steps, Dorothy L Sayers' The Five Red Herrings and the inventor of the pedal bike could all play a role in Dumfries & Galloway's post-pandemic recovery.
The Wigtown Festival Company, based in Scotland's National Book Town, is spearheading a drive to make the region a centre for literary tourism.
The Spot-lit project, which will run for a year, is supporting a series of businesses and organisations to bring new ideas that make the most of the region's links to famous writers and poets.
Literary links
In Gatehouse of Fleet, The Mill on the Fleet visitor centre (a restored 18th-century water mill) intends to create a range of activities, from trails to specialist tours.
Ken Smyth, Chair of The Mill on the Fleet, believes the area's links to Buchan, Sayers, Robert Burns, SR Crockett and others will attract visitors.
He said: "Burns wrote Scots Wha Hae while staying at the Murray Arms, there are links to Buchan's The Thirty-Nine Steps, and Gatehouse is also in the middle of the country where Crockett set his Galloway adventure stories like The Raiders.
"Dorothy L Sayers wrote The Five Red Herrings while she was staying at the Anwoth Hotel – now The Ship Inn – and was quite exact in her descriptions, so you can easily identify many places she mentions. It would make a superb literary trail and the opportunity for guided tours – perhaps led by her detective, Lord Peter himself."
An unforgettable invention
Meanwhile Galloway Cycling Holidays is collaborating with local author Ian Barr to create a family-friendly route linked to his children's book Jamesie Burns and the Bicycle Thieves. The story also highlights the life of Kirkpatrick Macmillan, the Dumfries-shire blacksmith credited by many with the invention of the pedal-powered bicycle.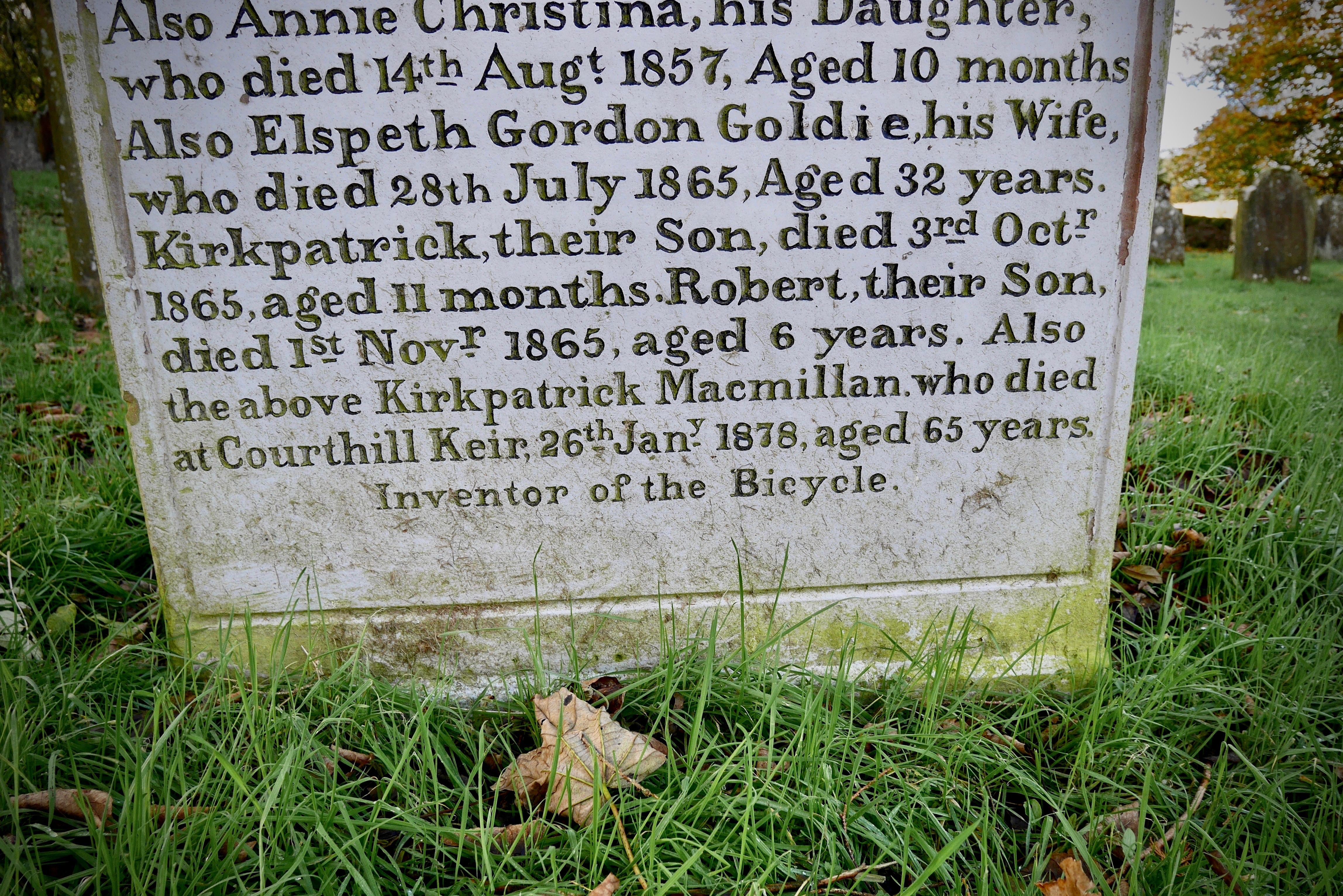 Co-owner Warren Sanders said of the trail: "It's a gentle route that takes in Kirkpatrick Macmillan's grave and Drumlanrig Castle, and that passes fields full of cows and sheep and landscapes with Highland-style views. But the roads are very quiet so you don't have tour buses constantly on your shoulder.
"Anything which will enthuse children about bikes, cycling and the outdoors has to be a good thing. We also want to raise awareness of Macmillan – visitors from abroad are astounded that there is no museum or other commemoration here and that he's not on our bank notes."
Spot-lit is an international project funded by the European Union backed Northern Periphery and Arctic Programme with Wigtown Festival Company as its driving force in Scotland.
Subscribe to History Scotland magazine today and receive your first 2 issues for just £2! Enjoy Scottish history at home and have your magazine delivered straight to your door while saving money. Click

here

to claim this offer.