01 June 2020
|
Rachel Bellerby, editor of History Scotland, chooses five remarkable men from Scottish history, ahead of Father's Day on 21 June.
When I was challenged to come up with five remarkable men from across the centuries I knew the task wouldn't be an easy one. Top five lists are always a challenge because of their brevity and because there's always just one more person you could have added...
So here are my choices, in alphabetical order. For me, each of these men made a difference to Scotland and their legacy is still very much with us today. Please do let us know your own choices via our Facebook and Twitter accounts.
1. Robert Burns (1759-96)
Born in Alloway in 1759, Scotland's national bard is known across the globe and his influence lives on through the annual Burns Suppers held in locations from Montreal to Melbourne and of course through his many works including Tam O'Shanter, Auld Lang Syne and A Man's a Man for a'that.
Thousands of people visit his birthplace cottage to see the cottage where he was born and visit the nearby museum dedicated to his life and works.
Content continues after advertisements
2. John Loudon McAdam (1756-1836)
Civil engineer and road builder John Loudon McAdam was born in Ayr and moved temporarily to the US at the age of 14, returning to his home country in 1783. From his newly-purchased estate in Sauchrie he spent the next decade perfecting his madadamisation method of road construction which was used across the globe.
3. John Muir (1838-1914)
Another Scot with global influence is John Muir, known as the father of America's national parks. Born in Dunbar, East Lothian, Muir emigrated to the US with his family at the age of 11. His many achievements in his adopted country include the creation of the Yosemite and Sequoia National Parks in California.
He is honoured in America by the John Muir Trail and several natural features and parks and in Scotland by the coast-to-coast John Muir Way.
4. David Octavius Hill (1802-70)
This Perth-born photographer was co-founder of the Hill & Adamson Studio with fellow photographer Robert Adamson. Here, the pair would produce pioneering photographs of 'ordinary' working people, producing portraits using the calotype process from their studio on Edinburgh's Calton Hill.
Their work on the fisherfolk of Newhaven is a particularly notable highlight of their 3,000+ portfolio of prints.
5. Robert the Bruce (1274-1329)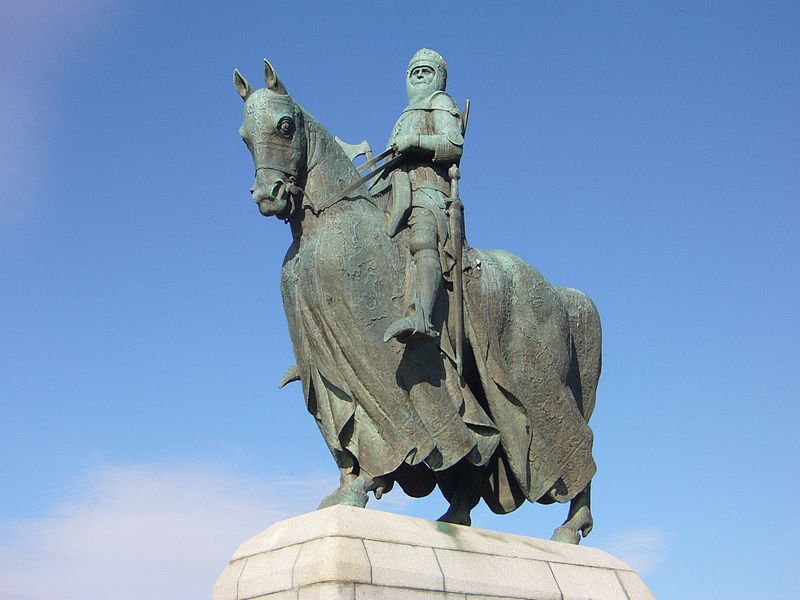 A staple of countless 'top five and top ten' lists, King Robert I was king of Scots from 1306 to 1320. His leadership in the first wars of Scottish independence against England have led to him being considered a hero over the centuries, with his victory at the Battle of Bannockburn in 1314 replayed in prose, poetry, art and film countless times.
And for the perfect Father's Day gift, purchase a subscription to History Scotland magazine, starting from just £10.99. CLICK HERE to buy.
Content continues after advertisement