31 August 2017
|
Falkland Palace and Mary Queen of Scots
Falkland Palace provided the young Mary Queen of Scots with the opportunity to indulge her passion for sport and the outdoors, fostering a strong attachment to this royal residence. By Dr Katy Jack.
Falkland Palace & Mary
A favoured residence of the Stewart dynasty, Falkland Palace represents one of the finest examples of Renaissance architecture in Britain. Nestled at the heart of what was once a royal burgh, the palace embodies the grandeur of the medieval Scottish court, and the desire of its monarchs to emulate the architectural splendour of the grand châteaux of France, such as Fontainebleau and Villers-Cotteréts.
MORE: JOHN KNOX AND MARY QUEEN OF SCOTS
Taking inspiration from these majestic structures, James IV and his son, James V, transformed the original castle of Falkland into a royal 'pleasure palace', while Marie de Guise – second wife of James V and mother of Mary Queen of Scots – arranged for a group of talented masons from France to assist with the increasingly lavish building works, incorporating the French designs so coveted by her Stewart husband.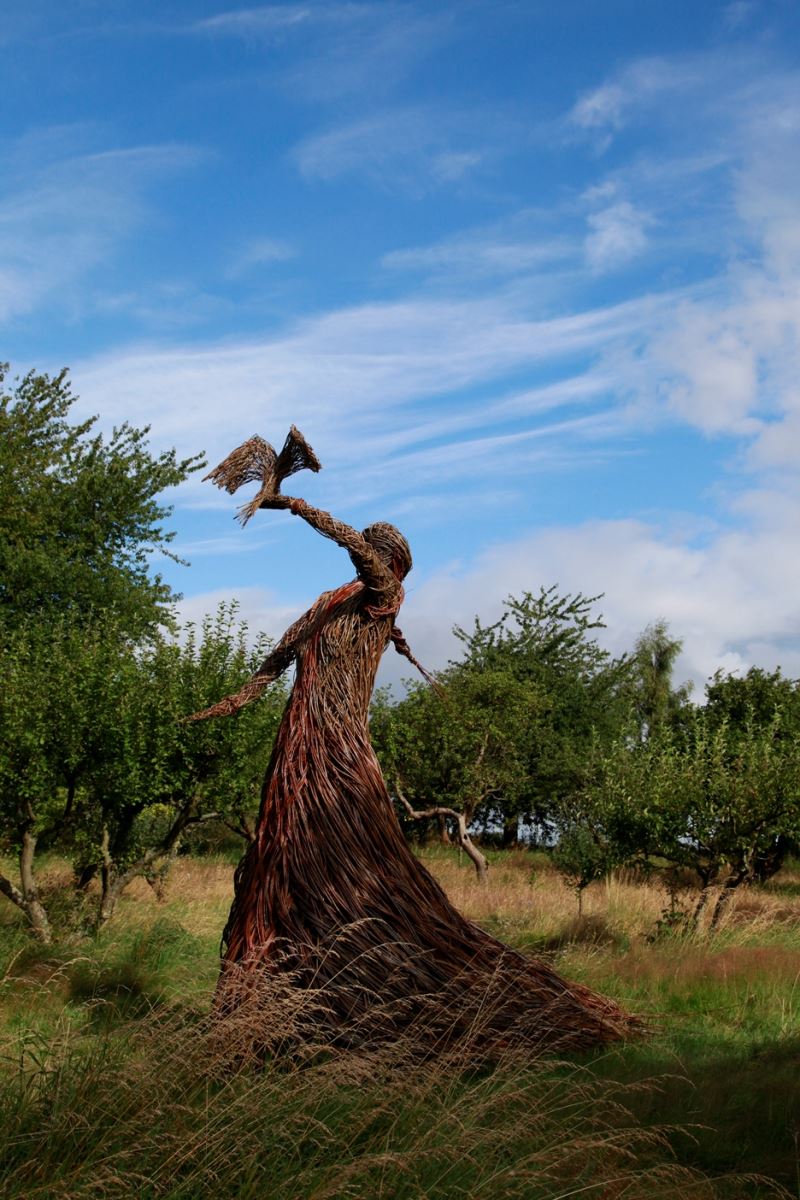 Receiving the palace as part of her marriage settlement, Marie's involvement in the improvements undertaken at Falkland – and her frequent visits to the palace in the years following the death of her husband in 1542 – suggests a deep and personal attachment to this charming royal residence, an attachment which seems to have passed to her daughter, Mary.
Content continues after advertisements
Mary's royal splendour
In the six years following the young queen's departure to France in 1548, Mary experienced the full and awe-inspiring majesty of the French court. Journeying from one grand palace to another, Mary acquired an understanding of the importance of these structures as symbols of royal wealth and status. According to Antonia Fraser, Mary unconsciously came to view these palatial residences as the 'natural habitat of royalty'.
Though smaller in scale, Falkland's architectural similarities to the palaces of Mary's childhood would have been a welcome reminder of her time in France, perhaps providing a measure of comfort in the troubled years following her return to Scotland in 1561. With its extensive estate, hunting park, and royal tennis court, Falkland granted Mary the freedom to indulge in her love of the outdoors, a zeal for which she had inherited from her father, James V.
Mary's enjoyment of sport and the outdoors
Mary's passion for sport, and her innate appreciation of the palace as a residence fit for a queen on the move, blended seamlessly to make Falkland a favourite royal retreat. However brief, Mary's annual summer visits to the palace in the first four years of her reign have left a lasting impression. Undoubtedly our most famous royal resident, tales of Mary playing tennis in breeches and shocking her guests shows visitors a lighter side to the young queen Mary that is often overlooked in discussions of her reign.
More poignantly, visitors are offered the chance to explore a royal residence that provided the young queen Mary with a fleeting opportunity to escape the troubles of those early years, and a captivating willow sculpture of this tragic Scottish queen – taking pride of place in our historic orchard – commemorates her importance as one of the many colourful threads in Falkland's – and Fife's – royal tapestry.
Dr Katy Jack is Senior Property Assistant at Falkland Palace.
Falkland Palace, East Port, Falkland, Cupar, Fife KY15 7DA; website.
QUICK LINK: The best books about the life of Mary Queen of Scots
Content continues after advertisement