15 November 2016
|
Bournemouth cottage
Carsten Hermann, Chair of SPAB Scotland, reports on a nationwide survey of the country's diverse and fascinating thatching legacy.
Carsten Hermann, Chair of SPAB Scotland, reports on a nationwide survey of the country's diverse and fascinating thatching legacy.
Scotland's built heritage is commonly portrayed as a mixture of castles, mansions and cottages, with stone walls and slate roofs. However, the country's ancient vernacular is more diverse. Cruck frames, mud walls and thatched roofs are all part of the story. Often located in Scotland's most exposed locations, thatched roofs are particularly at risk, deteriorating rapidly if not maintained. To assess Scotland's thatching legacy, the Society for the Protection of Ancient Buildings (SPAB), a British conservation advocacy group, carried out a nationwide survey in 2014 and 2015, funded and supported by Historic Scotland and its successor, Historic Environment Scotland (HES).
The work was undertaken by Zoë Herbert, SPAB Scotland Officer at the time, and commenced with a desk-based assessment. Reviewing HES's list of heritage-designated buildings and other records, she identified 250 sites with buildings that had been thatched in recent decades. In preparation for her travels, site maps were generated with geospatial software, which proved invaluable in ensuring that each building could be found efficiently and correct data were gathered on site.
RESEARCH AROUND SCOTLAND
During the project's field phase, Zoë travelled the length and breadth of Scotland, verifying on site the existence of thatched roofs. Visual inspection and photography was used to record a building's current use and occupancy and the thatching materials used and their condition. Occasionally, corrugated iron roofs had been fitted, making it often impossible to establish if thatch remains underneath. Meeting building owners and local people helped immensely to learn more about the buildings and identify further survey sites.
The gathered information was finally collated into datasheets, recording building locations, building types and thatching techniques, together with select photographs. Also inputted was information from HES's list and Buildings at Risk register. With an additional 55 sites identified during the field phase, 305 sites were surveyed in total. Occasionally, a site contains more than one building. Farm steadings, for example, often consist of a cottage, barn and byre. Equally, an entry in HES's list can cover several buildings.
REPORT CONCLUSIONS
The survey report concludes that, of 330 buildings identified as previously thatched, 220 have thatched roofs today. In addition to this, one building was recorded in the survey as a new-build under construction. (For various reasons, at 23 sites, the existence of thatched roofs could not be established.)
With 67 thatched buildings, Na h-Eileanan Siar (Western Isles) is home of most of Scotland's thatched roofs, followed by Highland (44 buildings) and Perth & Kinross (21). Of the 305 survey sites, 240 are listed (37 at category A). Of these, only 132 have thatched roofs today (27 at A). This, sadly, suggests that inclusion in HES's list does not provide adequate protection. The survey sites included historical and recently erected buildings. Newer buildings were either reconstructions or built to traditional or contemporary designs.
Content continues after advertisements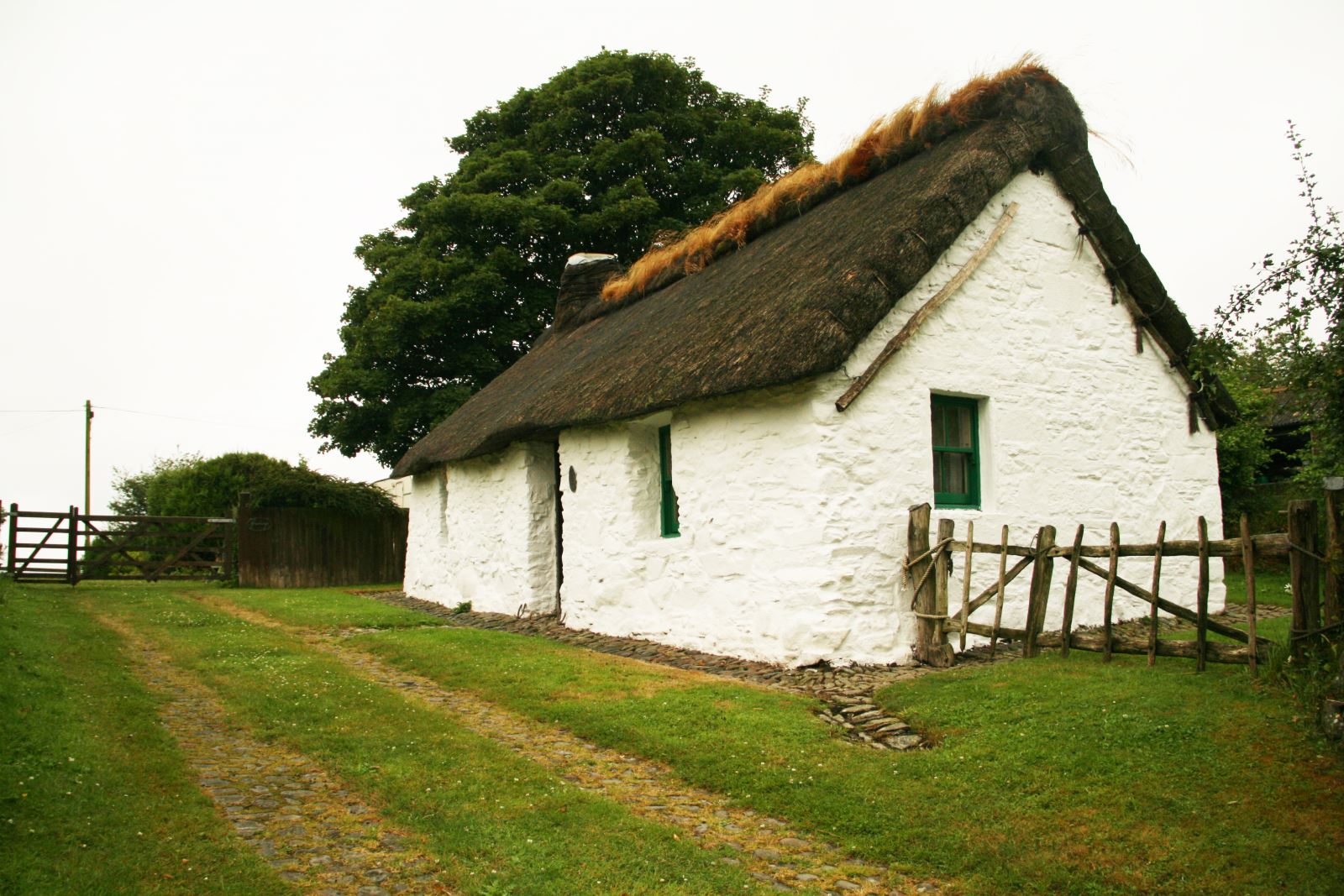 On one site, when visited, its two roofs were just being rethatched; at another site, on the Isle of Harris, Na h-Eileanan Siar, a new house was still under construction, with the roof being made of marram grass harvested locally. Particularly astonishing is the range of the thatching materials identified in the survey, including marram grass, heather, reed, rushes and straw.
Many of the recorded thatched buildings are located in museums. For example, the Highland Folk Museum in Newtonmore, Highland, has 13 thatched buildings, all of which are reconstructions of an early 18th century highland township; the Skye Museum of Island Life, at Kilmuir, also Highland, has seven thatched historical buildings.
On Na h-Eileanan Siar, the Gearrannan Blackhouse Village, a historical crofting settlement on the Isle of Lewis, houses today 14 straw-thatched buildings, used as café, holiday let, hostel, museum, shop and storage. Several other thatched buildings are also hostels today: Howmore Hostel on the Isle of South Uist and Berneray Hostel on the Isle of Berneray, both Na h-Eileanan Siar, and Burnmouth Hostel on Hoy, Orkney Islands.
Although listing primarily cottages and farm buildings, the thatch survey includes a wide range of building scales: At one end is for example the small, open gazebo in the grounds of Braemar Castle, described in HES's list as a "round rustic timber … summerhouse, of unknown date," with "a hexagonal heather thatched roof, which has been capped at the apex with lead and a decorative timber finial." The summerhouse can be contrasted with Moncrief House, a two-storey town house in Falkland, Fife, which serves as a reminder that thatching was not only used in a rural context, but also on many, if not most, urban buildings.
Whereas the Braemar summerhouse has a leaded apex, most buildings surveyed had thatched ridges. An unusual example is Burns Cottage, in Alloway, South Ayrshire. Now used by the National Trust for Scotland as the Robert Burns Birthplace Museum, the building's reed thatch has a ridge made of timber slats.
The SPAB Scotland survey is a substantial gazetteer of 638 pages, illustrating Scotland's diverse thatching traditions. Since publication, members of the public have kindly advised of a few thatched buildings which the survey had missed. Additionally, discussions with HES have led to plans to improve support for thatching over the coming years.
To make a start, SPAB Scotland organised a thatching demonstration at the 2016 Doors Open Day in Edinburgh and has produced a wall calendar for 2017 (available from the SPAB website), depicting photographs of select buildings taken by Zoë during her travels. Together with more activities around thatch in 2017, the SPAB Scotland calendar and survey will hopefully help to increase awareness for Scotland's vulnerable yet fascinating thatching legacy.
The thatch calendar and free survey download are available from the SPAB website; the survey is also available from HES digitally and as print-on-demand.
Captions from top: Roof and ridge of Burnmouth Hostel (B listed), an early 19th century bothy on Hoy, Orkney Islands, are thatched with local heather; Braemar Castle's Summerhouse (A-listed as part of the castle) has a heather roof on an octagonal plan with lead apex and timber finial; The Cruck Cottage (A listed) in Torthorwald, Dumfries & Galloway, has a thatched roof of rye straw with a heather and turf ridge.
Content continues after advertisement